Spring Concert! For kindergarten, 3rd grade and choir. Thursday, March 21st at 4:00 in the MPR.
¡Concierto de primavera! Para kindergarten, 3er grado, y el coro. Jueves, 21 de marzo a las 4:00 en el MPR.
Amanda Camalick
Teacher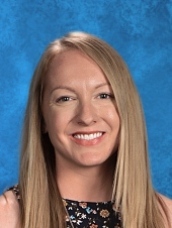 Email:
amanda_camalick@dpsk12.org
5th Grade
---
Mrs. Camalick grew up in Wisconsin and left for Colorado soon after she graduated college from the University of Wisconsin. Her first teaching job was at Knapp teaching 5th grade. She is married and has a black lab named Lucy. In her free time, she loves camping, skiing, hiking, and traveling.