Spring Concert! For kindergarten, 3rd grade and choir. Thursday, March 21st at 4:00 in the MPR.
¡Concierto de primavera! Para kindergarten, 3er grado, y el coro. Jueves, 21 de marzo a las 4:00 en el MPR.
Amy Jensen
Teacher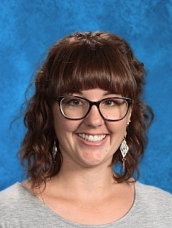 Email:
amy_jensen@dpsk12.org
4th Grade
---
I am lucky enough to call Knapp Elementary my home since 2010. I have always wanted to be an elementary teacher ever since I was very young. I would make my younger brother play school with me and I would ALWAYS get to play the teacher! I have a strong passion for children, learning and coaching other teachers. When I am not a Knapp, I enjoy watching movies, playing board games, going for a run, playing with my dogs, watching football (GO BRONCOS) and spending time with friends and family.