Spring Concert! For kindergarten, 3rd grade and choir. Thursday, March 21st at 4:00 in the MPR.
¡Concierto de primavera! Para kindergarten, 3er grado, y el coro. Jueves, 21 de marzo a las 4:00 en el MPR.
Angie Foley
Teacher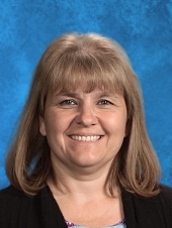 Email:
angela_foley@dpsk12.org
Kindergarten
---
I was born in St Petersburg, Florida, the eldest of 7 children. I grew up in both sunny Florida and colorful Colorado, moving back and forth numerous times. I received my teaching degree from MSCD and have been involved with education for over 20 years. I value children immensely and believe I am very fortunate to be a part of their educational journey. I have been at Knapp since August of 2014 and joining this community was one of the best decisions I ever made. I enjoy traveling with my three daughters, reading, and spending time with my very large extended family.