Spring Concert! For kindergarten, 3rd grade and choir. Thursday, March 21st at 4:00 in the MPR.
¡Concierto de primavera! Para kindergarten, 3er grado, y el coro. Jueves, 21 de marzo a las 4:00 en el MPR.
Ann Miera
Teacher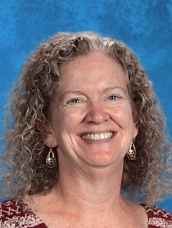 Email:
ann_miera@dpsk12.org
ECE
---
I grew up in the Midwest, then moved to Denver after college to begin my career with DPS. I started at Goldrick Elementary, then worked as a Teacher on Special Assignment for the ELA Department for a few years. I started at Knapp in 2002, and have taught Reading Recovery, Kindergarten and now, ECE. I like to spend time with my husband and two children, and I like to read and bake.