Spring Concert! For kindergarten, 3rd grade and choir. Thursday, March 21st at 4:00 in the MPR.
¡Concierto de primavera! Para kindergarten, 3er grado, y el coro. Jueves, 21 de marzo a las 4:00 en el MPR.
Heidi Clark
Teacher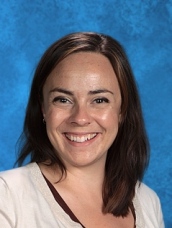 Email:
heidi_clark@dpsk12.org
3rd Grade
---
Mrs. Clark grew up in Erie Colorado. After graduating from the University Colorado where she studied Spanish and painting, she joined Teach For America. She came to Knapp in 2012 and taught fourth grade. She has also taught art and integrated arts. She enjoys spending time with her husband and puppy.