Spring Concert! For kindergarten, 3rd grade and choir. Thursday, March 21st at 4:00 in the MPR.
¡Concierto de primavera! Para kindergarten, 3er grado, y el coro. Jueves, 21 de marzo a las 4:00 en el MPR.
Karen Hartmann
Speech/Language Pathologist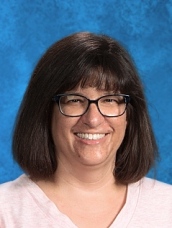 Email:
karen_hartmann@dpsk12.org
Special Education
---
Mrs. Hartmann grew up in southeastern Wisconsin. After graduating from Purdue University with a degree in Audiology and Speech Sciences, she attended UW-Madison for graduate school in Communication Disorders with an educational endorsement. Mrs. Hartmann was a speech-language pathologist in the Sheridan School District, serving the Head Start/ECE, elementary, middle and high schools for 17 years before coming to DPS in 2009. She and her husband have two children.