Spring Concert! For kindergarten, 3rd grade and choir. Thursday, March 21st at 4:00 in the MPR.
¡Concierto de primavera! Para kindergarten, 3er grado, y el coro. Jueves, 21 de marzo a las 4:00 en el MPR.
Misty Sereno
Teacher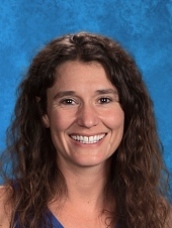 Email:
misty_sereno@dpsk12.org
1st Grade
---
My name is Misty Sereno and I have been a special education teacher for grades K-5 since 2008. I moved to Colorado from Maryland in 2004 and enjoy running, spending time with my pets, and hiking.