Spring Concert! For kindergarten, 3rd grade and choir. Thursday, March 21st at 4:00 in the MPR.
¡Concierto de primavera! Para kindergarten, 3er grado, y el coro. Jueves, 21 de marzo a las 4:00 en el MPR.
Nicole Grommeck
Assistant Principal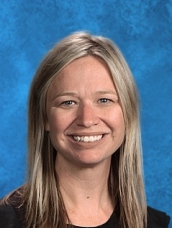 Email:
nicole_grommeck@dpsk12.org
Administration
---
Mrs. Grommeck grew up down south in Texas . After graduating from Colorado State University where she studied Social Work and Human Development, she worked as a Director of the Boys and Girls Club in Larimer County and then in Bellingham Washington. After earning her Masters in Education, Mrs. Grommeck began her teaching career in 2nd grade here at Knapp then taught 5th grade for 4 years before becoming a school leader. She is married with two children, with whom she loves to go camping, biking and skiing.