Spring Concert! For kindergarten, 3rd grade and choir. Thursday, March 21st at 4:00 in the MPR.
¡Concierto de primavera! Para kindergarten, 3er grado, y el coro. Jueves, 21 de marzo a las 4:00 en el MPR.
Rebecca Webster
Teacher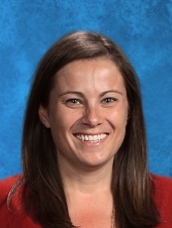 Email:
rebecca_webster@dpsk12.org
Teacher Leader & Collaboration
---
In 2006, I decided to leave the hustle and bustle of NYC and the world of advertising behind to go in search of a more fulfilling career. I headed west and found myself in Breckenridge, CO where I spent most of my time enjoying the outdoor lifestyle and teaching kids about skiing, camping, hiking and mountain biking. It was here that I met my husband and we decided to move to Seattle, WA to study and further our careers. After getting my Master's degree in Teaching, I spent a few years in Seattle teaching and exploring all that the great Pacific Northwest has to offer. Eventually, the grey clouds started to get to us and we realized we missed the sun far too much! We packed up our things and headed back to Colorado. I've been teaching at Knapp since 2012 and can't imagine myself anywhere else. I now live in Denver with my husband, son, and 2 dogs (Bacha & Ozzie) and couldn't be happier!