Spring Concert! For kindergarten, 3rd grade and choir. Thursday, March 21st at 4:00 in the MPR.
¡Concierto de primavera! Para kindergarten, 3er grado, y el coro. Jueves, 21 de marzo a las 4:00 en el MPR.
Sharon Baker
Teacher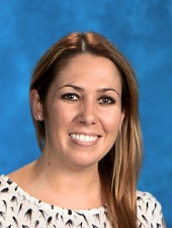 Email:
sharon_baker@dpsk12.org
5th Grade
---
Hello, I'm Sharon Baker and I've been teaching at Knapp since 2007, having taught 3rd and 5th grade. I graduated from the University of Colorado at Boulder with a degree in Psychology and the University of Colorado at Denver with a Masters in Educational Psychology. When I'm not teaching, you can find me spending time with my family and friends, doing outdoor activities, and traveling!