Spring Concert! For kindergarten, 3rd grade and choir. Thursday, March 21st at 4:00 in the MPR.
¡Concierto de primavera! Para kindergarten, 3er grado, y el coro. Jueves, 21 de marzo a las 4:00 en el MPR.
Valerie Martinez
Teacher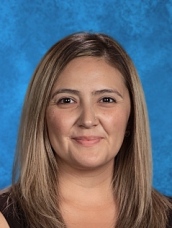 Email:
valerie_martinez@dpsk12.org
ECE
---
Mrs. Martinez grew up right here in Denver CO. She graduated from John F. Kennedy High School, and after receiving her undergraduate degree from CU Boulder, she completed the Denver Teacher Residency Program. She began teaching in DPS in 2009 and received her Masters Degree in 2011. She is married and has 1 daughter. In her spare time she likes to travel, watch movies, read and spend time with family and friends.