Spring Concert! For kindergarten, 3rd grade and choir. Thursday, March 21st at 4:00 in the MPR.
¡Concierto de primavera! Para kindergarten, 3er grado, y el coro. Jueves, 21 de marzo a las 4:00 en el MPR.
Zwilda Wiggins
Teacher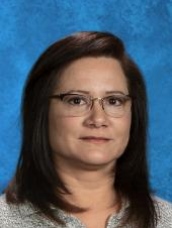 Email:
zwilda_wiggins@dpsk12.org
4th Grade
---
Ms. Wiggins was born and raised in Puerto Rico, USA. She has a B.S. in Transportation & Technology from Florida Institute of Technology in Melbourne, Florida and an M.B.A. in Information Systems from Barry University in Miami, Florida. She worked as a systems programmer in Florida, before moving to Colorado. She has worked as a literature translator and simultaneous translator, taught ESL and Spanish in both public and private settings. She has taught Kindergarten through 8th grade. She has endorsements in Elementary Education, Linguistically Diverse Education, K-12 Spanish, and Secondary Marketing/Business Education. She is passionate about diversity in education and closing the achievement gap. In her spare time she enjoys hiking, reading, cooking, and specially spending time with her family and friends.