Spring Concert! For kindergarten, 3rd grade and choir. Thursday, March 21st at 4:00 in the MPR.
¡Concierto de primavera! Para kindergarten, 3er grado, y el coro. Jueves, 21 de marzo a las 4:00 en el MPR.
Summer Breakfast and Lunch Program
Posted 06/10/2017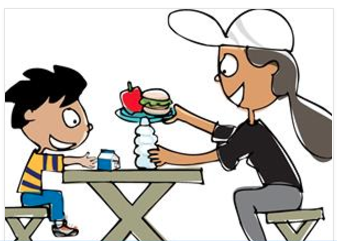 Summer Lunch Meal Program! Any child between 1–18 years of age will receive a meal at no charge! Adults can purchase a meal for the minimal charge of $3.00. The closest locations to Knapp include Barnum Elem and Castro Elem.
Service Dates for Barnum and Castro: June 12 – July 7
Serving Times: Breakfast (8:45 – 9:15 am) Lunch (12:15 – 1:15 pm)
Use the drop down menu on this website to find the locations closest to you for dates and times! 
http://foodservices.dpsk12.org/summer-meal.php