Spring Concert! For kindergarten, 3rd grade and choir. Thursday, March 21st at 4:00 in the MPR.
¡Concierto de primavera! Para kindergarten, 3er grado, y el coro. Jueves, 21 de marzo a las 4:00 en el MPR.
2018-19 Supply List-Lista de Materiales
Posted 07/23/2018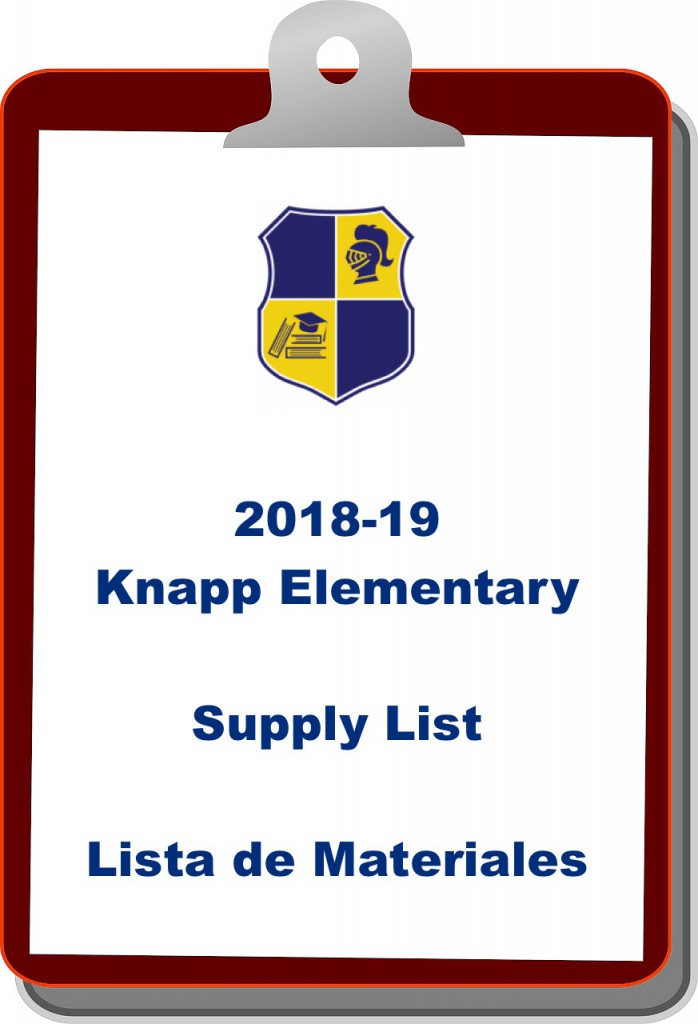 Click on the links below to get the supply lists for the 2018-19 school year.
English supply list: 
Español listo de materiales: