Spring Concert! For kindergarten, 3rd grade and choir. Thursday, March 21st at 4:00 in the MPR.
¡Concierto de primavera! Para kindergarten, 3er grado, y el coro. Jueves, 21 de marzo a las 4:00 en el MPR.
Box Tops Collection Time!
Posted 10/22/2017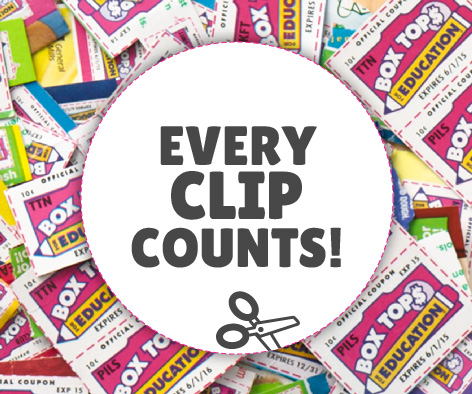 We need your Box Tops! Our first collection deadline is this Wednesday (10/25). Bring them in this week when you have a conference with your child's teacher! Already had a conference? Please send them with your child Monday or Tuesday! WE THANK YOU FOR YOUR SUPPORT!