Box Tops for Knapp!
Posted 09/07/2017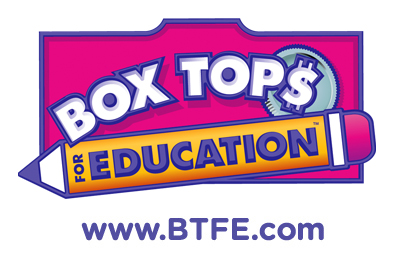 Knapp is now a Box Tops School!
 Welcome back to school, families! We are thrilled to announce that Knapp is now a Box Top school!
Clipping Box Tops is an easy way to help earn cash for our school. Each one is worth 10¢ for our school! Just look for the pink Box Tops on hundreds of products. All you have to do is clip them and send them to school. Each teacher at Knapp will have a place for students to collect Box Tops in their classroom.
For more information on Box Tops, including a list of participating products, go to BTFE.com. Be sure to sign up as a member (it's free!) so you can check out our school's earnings details and get access to coupons and bonus offers.
Thanks for your help!
Knapp es ahora una escuela Box Top!
Bienvenidos para tras a la escuela familias! Estamos encantados de anunciar que Knapp es ahora una escuela Box Top!
Recortar Box Tops es una forma fácil de ganar dinero para nuestra escuela. ¡Cada una le deja 10¢ a nuestra escuela! Simplemente busquen los Box Tops rosas que se encuentran en cientos de productos. Todo lo que tienen que hacer es recortarlos y enviarlos a la escuela. Cada maestro en Knapp tendrá un lugar para que los estudiantes recojan Box Tops en su salón de clases.
Para más información sobre los Box Tops, incluso para ver una lista de productos participantes, diríjanse a BTFE.com. Asegúrense de registrarse como miembros (¡es gratis!) para poder ver los detalles de los ingresos de nuestra escuela y obtener acceso a cupones y ofertas.
¡Muchas gracias por su ayuda!