Spring Concert! For kindergarten, 3rd grade and choir. Thursday, March 21st at 4:00 in the MPR.
¡Concierto de primavera! Para kindergarten, 3er grado, y el coro. Jueves, 21 de marzo a las 4:00 en el MPR.
Chris Konrad
Counselor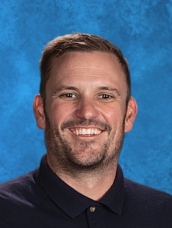 Email:
christopher_konrad@dpsk12.org
Student Support
---
Chris was born in Denver, in the Park Hill neighborhood. After graduating from East High School, Chris attended the University of Colorado, where he obtained a degree in History. He then attended graduate school at the University of Colorado Denver, earning a degree in Counseling Psychology. Chris has worked at Knapp since 2011.