Spring Concert! For kindergarten, 3rd grade and choir. Thursday, March 21st at 4:00 in the MPR.
¡Concierto de primavera! Para kindergarten, 3er grado, y el coro. Jueves, 21 de marzo a las 4:00 en el MPR.
Elizabeth Townsend
Teacher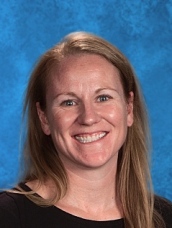 Email:
elizabeth_townsend@dpsk12.org
1st Grade
,
Teacher Leader & Collaboration
---
Mrs. Townsend grew up here in Denver, Colorado where she attended Denver Public Schools for several years. Eager to explore and experience new horizons, she went to Hamilton College in upstate New York to earn her degree in Spanish. It was her own venture learning a second language that fueled her desire to pursue a career working with English Language Learners. Mrs. Townsend has proudly worked for DPS in kindergarten and second grade ELA-S classrooms. During this time she earned a Master's Degree in Teaching English to Speakers of Other Languages. In addition to her classroom experience, Mrs. Townsend has worked in diverse roles such as: ELA-S Teacher Leader, Peer Observer, ELA Academy Field Manager, New Educator Institute Instructor, ELA Adjunct Professor, and DTR Lead Teacher. Outside of school, Mrs. Townsend enjoys time with friends and family and finds happiness being active outdoors.