Spring Concert! For kindergarten, 3rd grade and choir. Thursday, March 21st at 4:00 in the MPR.
¡Concierto de primavera! Para kindergarten, 3er grado, y el coro. Jueves, 21 de marzo a las 4:00 en el MPR.
Keith Murphy
Business Manager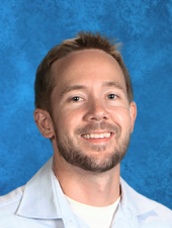 Email:
keith_murphy@dpsk12.org
Office
---
Keith Murphy began working for DPS in 2008. He worked in DPS' central office as an Accountant, Budget Coordinator and Financial Partner before deciding to work in specific schools as a Business Manager. He currently splits his time between Knapp Elementary, Bromwell Elementary and Whittier K-8. He enjoys playing tennis, golf, and riding dirt bikes.