Spring Concert! For kindergarten, 3rd grade and choir. Thursday, March 21st at 4:00 in the MPR.
¡Concierto de primavera! Para kindergarten, 3er grado, y el coro. Jueves, 21 de marzo a las 4:00 en el MPR.
Marlene Plesko
Teacher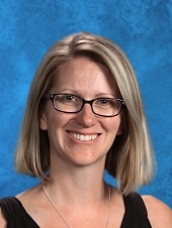 Email:
marlene_plesko@dpsk12.org
2nd Grade
---
Mrs. Plesko grew up south of Denver, wanting to be a teacher since 2nd grade. She studied Elementary Education and English Literature at CU-Boulder and began teaching in 2004. Mrs. Plesko is married with two sons and enjoys spending her free time exploring the beautiful Colorado mountains by foot and bicycle with her family.