Spring Concert! For kindergarten, 3rd grade and choir. Thursday, March 21st at 4:00 in the MPR.
¡Concierto de primavera! Para kindergarten, 3er grado, y el coro. Jueves, 21 de marzo a las 4:00 en el MPR.
Monica Palacios Aguilar
Teacher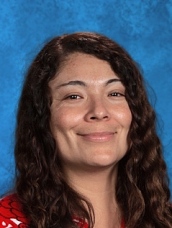 Email:
monica_palaciosaguilar@dpsk12.org
2nd Grade
---
I am an ELA-S teacher at Knapp Elementary. This is my first year. I graduated with my B.A. in Sociology from UACH Mexico and received my Master's degree in Contemporary Art from Universidad Helenica, Mexico. I have two cats, I really enjoy all kinds of art. I feel fortunate to work teaching for Biliteracy. When I am not teaching. I am hiking, going for a bike ride or traveling with my art.