Spring Concert! For kindergarten, 3rd grade and choir. Thursday, March 21st at 4:00 in the MPR.
¡Concierto de primavera! Para kindergarten, 3er grado, y el coro. Jueves, 21 de marzo a las 4:00 en el MPR.
Suzanne Schreyer
Technology Teacher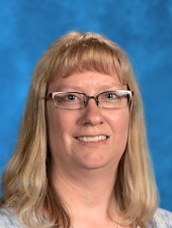 Email:
suzanne_schreyer@dpsk12.org
Specials
---
Hi, I'm Mrs. Schreyer, and I've been the Technology Teacher at Knapp since 2002. Before becoming the Technology teacher, I taught 2nd grade for 9 years. I received my BA at the University of Northern Colorado, and I received my Educational Technology Masters degree from Lesley University. When I'm not teaching, I like to go camping and fishing with my family. I also enjoy reading and watching a good movie.