Spring Concert! For kindergarten, 3rd grade and choir. Thursday, March 21st at 4:00 in the MPR.
¡Concierto de primavera! Para kindergarten, 3er grado, y el coro. Jueves, 21 de marzo a las 4:00 en el MPR.
Mrs. Bailey & Mrs. Clark's Fundraiser for Technology!
Posted 11/01/2017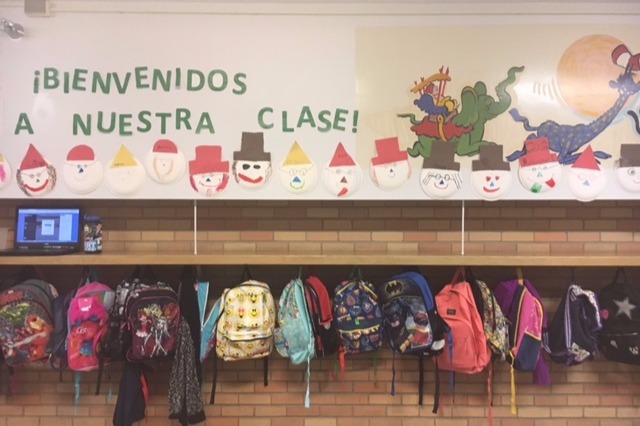 Mrs. Bailey and Mrs. Clark's room needs your help! We are trying to raise money for a class set of 30 computers that we can use in the classroom.  These teachers are committed to using technology as much as possible, but we want more access to technology for all of students and for as much of the day as possible.  We would appreciate your support!  For more information about donating to this classroom project, please click on this link: 

https://www.gofundme.com/computersmaking-learning-real

       With your help, we can reach our goal!
La salón 203 de Sra. Bailey y Sra. Clark necesita su ayuda.  Estamos tratando de recaudar dinero por 30 computadoras que podemos usar en la clase.  Estas maestras quieren usar la tecnología por mucho del día, pero debemos tener más acceso a la tecnología por todos nuestros estudiantes.  iApreciaremos su apoyo!  Para aprender más información sobre una contribución a este proyecto, haga click en este sitio del internet:
Con su ayuda, ipodemos lograr nuestra meta!