Spring Concert! For kindergarten, 3rd grade and choir. Thursday, March 21st at 4:00 in the MPR.
¡Concierto de primavera! Para kindergarten, 3er grado, y el coro. Jueves, 21 de marzo a las 4:00 en el MPR.
Registration Dates
Posted 07/14/2018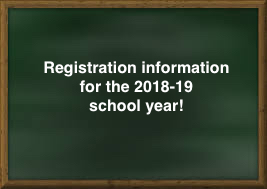 We hope you're having a good summer!
Here's the information for registration for the 2018-19 school year.
12:00pm-5:30pm
August 6
August 7
August 8
Supply Lists coming soon!